Over the course of 18 weeks, students will work in 14 major areas of audio engineering and production in a professional recording studio setting.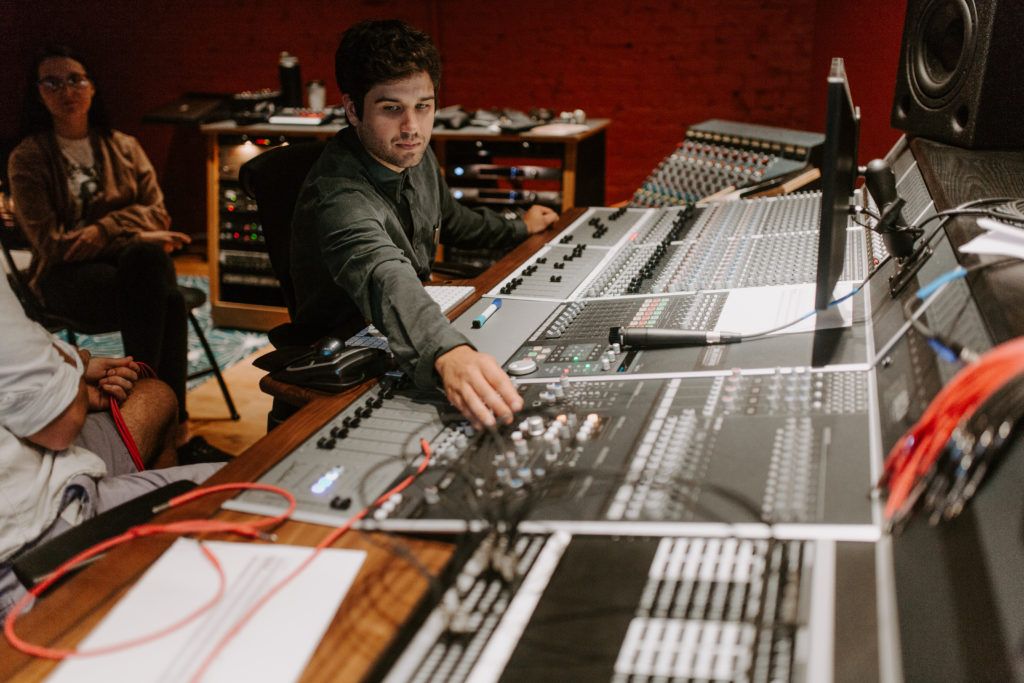 About Our Audio Production School
In this 18 week program, students will learn the art and science of audio production in our professional recording studios and digital audio workstation lab for six hours per day, five days a week.
Students will also have access to the DAW lab and recording studios for practice and student-driven productions after class every weekday evening and all day on Saturdays.

Students will be instructed in the major areas of audio engineering and production by our award-winning and professionally active faculty.
Our program has a student-to-faculty ratio of 8:1.
Launch Your Career in the Music Industry
We'll cover all major aspects of sound recording and music business, making you valuable to music companies around the world.
Program Objectives:
Train engineers, producers, and technicians in all things sound, including audio visual content
Record and produce music on a daily basis
Provide maximum access to the recording studios and DAW lab
Provide information about how to monetize skills and creative work to create sustainable careers
Provide a diverse set of skills to succeed in audio production
Program Goals:
At the conclusion of the Audio Production Program, students will:
Have a deep proficiency in the use of digital audio workstations and recording studio techniques
Understand the business and legal rights that attach to their compositions and recordings through the operation of Federal copyright statutes and the best practices for managing and operating those businesses
Understand how to build and manage their own home studio
Understand how to develop their own LLCs and business and career plans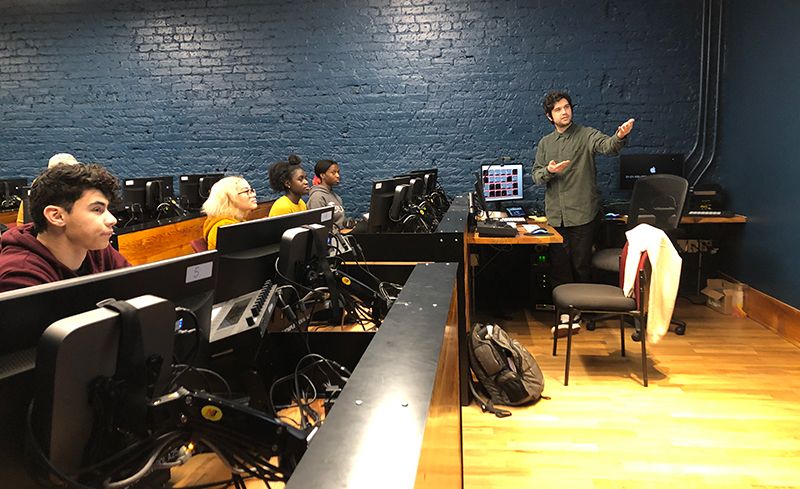 Program Courses:
Audio Fundamentals
Pro Tools
Critical Listening
Business of Music
Studio Recording 1
Electronic Music Production
Home Studio
Mixing
Composition and Sound Design
Audio Electronics
Studio Recording 2
Mastering
Life Skills
Experimental Learning
What Our Students Are Saying
My favorite part has been just coming into this experience and just being with and meeting new people that are into music like me, that have the same passion, and working with them.

– Luis
I had a wonderful experience with your staff and faculty, y'all truly care and seem to have a vested, true interest in our well-being in and outside of the facility. In fact, I am quite stunned at the degree to which I was helped with my problems. That's something I am very grateful for, and also something that educational institutions typically lack.

– Grant
Training the Next Generation of Audio Engineers
We are a group of music industry professionals with over 100 years of combined experience in the music industry. We've won Grammys. We've worked with some of the most famous and successful artists over the past 40 years, including Stevie Wonder, Eric Clapton, Buddy Guy, Etta James, Paul Simon, Derek Trucks, and Ornette Coleman to name a few. We are experienced in pop, rock, EDM, metal, R&B, jazz, blues, world, and gospel music. We want to pass on the skills we've learned ourselves to give you the skills to make a living doing what you love.
School Hours
M-F: 10am – 5pm
Weekends: Closed
Address
140 East Washington St.
Athens, GA 30601